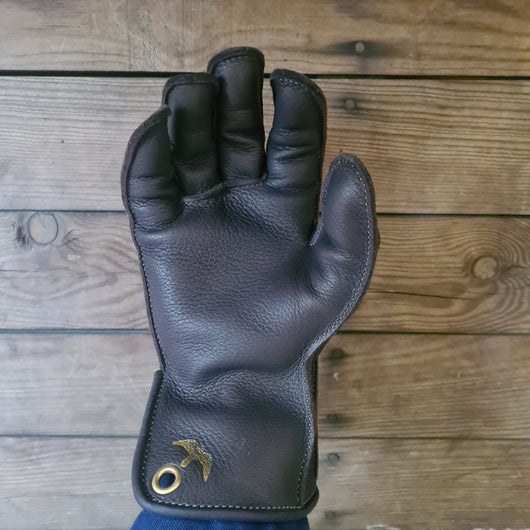 RIGHT HANDED Deerskin Barkston Glove - Brown
Regular price £38.00 Sale
These gloves are for the right hand. Left over from a previous run of gloves. Only 4 in medium available with the old logo.
Picture displayed is one of the the actual gloves available.
The Deerskin Barkston is a high-quality single thickness glove made by A Clarke Falconry. Made from some of the finest deerskin in the world, the Barkston is suitable for those flying Falcons, small Hawks, and other small birds.
The Barkston is designed for comfort and available in a wide range of different sizes to suit ladies and men, also available in right hand and left hand.